By far, the most common cause of long standing dry mouth particularly in older adults is the use of xerogenic medications [30].
There are now projected to be over a thousand medications associated with subjective and/or objective oral dryness either by interfering with the production of saliva or the pathways responsible for saliva secretions [31], [57], [58], [59], [60].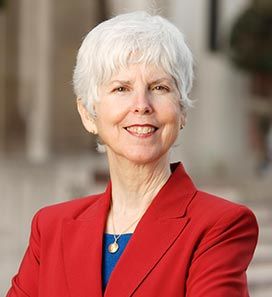 Most commonly the inhibition is due to the impact of the drug on central and peripheral receptors resulting in anticholinergic activity against the M3 muscarinic receptors; the end result being reduced salivation [25], [35], [61].
Related reading: Geriatric Dentistry: Understanding the Role of Saliva
A review of oral side effects of 131 of the most frequently prescribed drugs in the USA in 1992 showed dry mouth or xerostomia to be the most common oral side effect (80.5%) followed by alteration in taste (47.5%) and stomatitis (33.95%) [55].
In a study by Thomson et al., 42.3% of the medications taken by institutionalized older adults presented xerogenic effects [62].
Drugs most commonly implicated with subjective and objective dry mouth are the medications with anticholinergic actions, sympathomimetic actions, such as tricyclic antidepressants, antipsychotics, atrophinic drugs to treat overactive bladder, decongestants, bronchodilators, anti-hypertensive drugs including beta-blockers and diuretics, anti-histamines, sedative hypnotics, opiates, and muscle relaxants [25], [31], [59], [60], [62].
Chemotherapeutic agents such as cytotoxic drugs and cytokines, retinoids, thyroid supplements, and anti-HIV medications are also known to cause dry mouth as the common adverse effect [55], [60].

Selective Drugs that May Give Rise to Dry Mouth
A complete and searchable list of drugs associated with dry mouth with the frequency of dry mouth reported by patients taking these drugs, is provided on the following website: www.drymouth.info [59].
These tables are a partial list of medications that have the potential to cause dry mouth [44], [45], [58], [59], [64], [65].

Medications that Cause Dry Mouth by Anticholinergic Action
| Antidepressants: SSRI, SNRI | Venlafaxine, Duloxetine, Mirtazapine, Bupropion |
| --- | --- |
| Antihypertensive | Metoprolol, Timolol, Clonidine, Prazosin, Terazosin |
| Appetite Suppressants and CNS Stimulants | Phentermine, Amphetamine/Dextroamphetamine |
| Decongestants and cold cures | Pseudoephedrine |
| Bronchodilators | Albuterol, Formoterol |
| Skeletal muscle relaxants | Cyclobenzaprine, Tizanidine |
| Antimigraine agents | Zolmitriptan, Rizatriptan |
Medications that Cause Dry Mouth by Sympathomematic Action
| Opioids | Fentanyl, Tramadol, Oxycodone |
| --- | --- |
| Nonbenzodiazepine hypnotics | Zolpidem, Eszopiclone, Zolpiclone |
| Benzodiazepine | Alprazolam, Lorazepam, Diazepam, Triazolam, Temazepam |
| Drug of abuse | Methamphetamine |
Medications that Cause Dry Mouth by Synergistic Action
| H2 Antagonists, proton pump inhibitors | Omeprazole |
| --- | --- |
| Antibiotics | Amoxicillin, Tetracycline, Metronidazole |
| Antineoplastic/cytotoxic drugs | Interferon Alpha, Fluorouracil, IL2 |
| Anti-HIV drugs | Didanosine, Protease inhibitors such as indinavir |
| Supplements | Retinoids |
Other Medications that Cause Dry Mouth
General
• Old age
• Female sex
• Dehydration
• Disability (cognitive and physical)
• Institutionalization
• Habits (mouth breathing, smoking, alcohol and drug abuse)
• Compromised masticatory function
Iatrogenic
• Medications*
• Therapeutic irradiation*
• Chemotherapy/immunotherapy
• Chronic graft vs host disease
• Salivary duct ligation
• Liquid diet feeding
Salivary Gland Diseases and Disorders
• Agenesis of the salivary glands (with or without ectodermal dysplasia)
• Sialoadenitis
• Sialolithiasis
Chronic Inflammatory
Autoimmune Diseases
• Sjogren's syndrome*
• Other rheumatologic diseases; Rheumatoidarthritis, SLE, scleroderma, mixed connective tissue disease
• Sarcoidosis Amyloidosis
• Crohn's disease, ulcerative colitis
Endocrine Diseases
• Diabetes mellitus
• Hyper-and hypothyroidism
• Cushing's syndrome
• Addison's disease
Neurologic Diseases and Disorders
• Stroke
• Parkinson's disease
• Bell's palsy
• Alzheimer'sdisease
Psychogenic Diseases and Conditions
• Stress
• Anxiety and nervousness
• Depression
• Eating disorders (anorexia nervosa, bulimia)
Infections
• HIV/AIDS
• HCV
• Tuberculosis
• Human T lymphotropicvirus (HTLV-1)
Other Diseases
• Cysticfibrosis
• Hypertension
• Fibromyalgia
• Chronic fatigue syndrome
• Burning mouth syndrome
• Primary biliary cirrhosis
• Liver transplant candidates
• Renal diseases and Renal dialysis
• Anemia
• Atrophicgastritis
*Major causes of dry mouth
Medication Effect on Saliva in the Older Adult
The prevalence of dry mouth increases with increasing numbers of medications used for one or more conditions (polypharmacy) [25], [29], [30], [44], [62], [63].
The prevalence of the perceived symptoms of dry mouth among subjects aged 20–80 years was 17% in patients taking no medication, 33.5% in patients taking 3 medications and 67% with the use of more than or equal to 7 medications [30], [44].
In a study that focuses on only older adult patients (age > 65 years) with limited mobility, limited resources or complex health status, the prevalence jumps to 37% when taking 1 medication, 62% with 2 medications and reaches 78% when 3 medications were used [29].
Related reading: Dental Care for Geriatric Patients: Xerostomia in Elderly Populations
Age and medication seemed to play a more central role when there was objective evidence of hypo-salivation while female gender and psychological factors were more related to the subjective sensation of oral dryness. Clearly, the presence of medication is a more likely predictor of the risk of dry mouth than either age or gender [25].
When drug-associated symptoms of dry mouth occur, the timeline of the symptoms and the initiation of the medication are likely to be closely related [60].
Related reading: Geriatric Dental Care: Older Adults and Oral Conditions
Postgraduate Degrees in Geriatric Dentistry
Are you looking for improved ways to diagnose, treat, and manage the oral healthcare of older patients? Explore the Herman Ostrow School of Dentistry of USC's online master's and certificate program in Geriatric Dentistry.
About the Authors
The article, "Dry mouth: A critical topic for older adult patients," was authored by Phuu Han, Piedad Suarez-Durall, and Roseann Mulligan, Director Geriatric Dentistry Master and Certificate programs at the Herman Ostrow School of Dentistry of USC, and was originally published by Elsevier in the Journal of Prosthodontic Research.
References:
[25] C. Scully
Drug effects on salivary glands: dry mouth
Oral Dis, 9 (2003), pp. 165-176

[29] B. Liu, M.R. Dion, M.M. Jurasic, G. Gibson, J.A. Jones
Xerostomia and salivary hypofunction in vulnerable elders: prevalence and etiology
Oral Surg Oral Med Oral Pathol Oral Radiol, 114 (2012), pp. 52-60

[30] Section 14: Xerostomia
Dental, Oral and Craniofacial Data Resource Center. Oral Health U.S., Bethesda, Maryland (2002, September), pp. 115-117
http://drc.hhs.gov/report/pdfs/section14-xerostomia.pdf [accessed 03.10.14]

[31] C.H. Smith, B. Boland, Y. Daureeawoo, E. Donaldson, K. Small, J. Tuomainen
Effect of aging on stimulated salivary flow in adults
J Am Geriatr Soc, 61 (2013), pp. 805-808

[35] L.M. Sreebny, S.S. Schwartz
A reference guide to drugs and dry mouth – 2nd edition
Gerodontology, 14 (1997), pp. 33-47

[44] T. Nederfors, R. Isaksson, H. Mornstad, C. Dahlof
Prevalence of perceived symptoms of dry mouth in an adult Swedish population – relation to age, sex and pharmacotherapy
Commun Dent Oral Epidemiol, 25 (1997), pp. 211-216

[46] G.B. Proctor, G.H. Carpenter
Regulation of salivary gland function by autonomic nerves
Auton Neurosci, 133 (2007), pp. 3-18

[55] R.G. Smith, A.P. Burtner
Oral side-effects of the most frequently prescribed drugs
Spec Care Dentist, 14 (1994), pp. 96-102

[57] A.E. Spolarich 
Risk management strategies for reducing oral adverse drug events
J Evid Based Dent Pract, 14 (Suppl.) (2014), pp. 87-94

[58] S.R. Porter, C. Scully, A.M. Hegarty
An update of the etiology and management of xerostomia
Oral Surg Oral Med Oral Pathol Oral Radiol Endod, 97 (2004), pp. 28-46

[59] Wm. Wrigley Jr. Co.
Search for drugs that may cause dry mouth 
(2001, November) Available from: http://www.drymouth.info/practitioner/SearchForDrugs.asp [accessed 03.10.14]

[60] J. Guggenheimer, P.A. Moore
Xerostomia: etiology, recognition and treatment
J Am Dent Assoc, 134 (2003), pp. 61-69

[61] G.H. Gilbert, M.W. Heft, R.P. Duncan
Mouth dryness as reported by older Floridians
Community Dent Oral Epidemiol, 21 (1993), pp. 390-397

[62] W.M. Thomson, R.H. Brown, S.M. Williams
Medication and perception of dry mouth in a population of institutionalized elderly people
N Z Med J, 106 (1993), pp. 219-221

[63] T.O. Närhi, J.H. Meurman, A. Ainamo
Xerostomia and hyposalivation: causes, consequences and treatment in the elderly
Drugs Aging, 15 (1999), pp. 103-116

[64] P. Tschoppe, M. Wolgin, N. Pischon, A.M. Kielbassa
Etiologic factors of hyposalivation and consequences for oral health
Quintessence Int, 41 (2010), pp. 321-333

[65] Y. Peri, N. Agmon-Levin, E. Theodor, Y. Shoenfeld
Sjögren's syndrome, the old and the new
Best Pract Res Clin Rheumatol, 26 (2012), pp. 105-117