This blog is step number 3 of Dr. Glenn Clark's 5-step process for diagnosing Chronic Trigeminal Neuralgia. Dr. Clark, Director of the Online Master's Degree in Orofacial Pain and Oral Medicine at the Herman Ostrow School of Dentistry of USC, explores how to rule out tooth fractures when diagnosing trigeminal neuralgia.
Teeth hurt if the pulpal tissues are inflamed. If you have already ruled out local pathology and your Odontotest did not prove irreversible pulpitis, one cause of this is could be a tooth fracture. In most situations, a complete fracture can be detected easily. But incomplete fractures are harder to detect.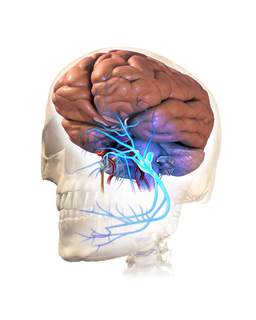 There are three proposed methods of detecting incomplete fractures, and they are staining of the tooth, removal of all restorations and examining the tooth with a microscope and transillumination of teeth. Below is a study which examined these methods for accuracy.
As mentioned above, a common alternative hypothesis to consider with chronic trigeminal pain is that a tooth has an incomplete crack or fracture. Sometimes this diagnosis is excluded by performing what is termed a diagnostic root canal or diagnostic extraction.
Like what you're learning? Take it a step further and test your clinical diagnosis skills with USC's Virtual Patient Simulation. Review real-life patient histories, symptoms, and imaging, conduct a medical interview and clinical exam, make a diagnosis, and create a treatment plan for virtual patients experiencing Orofacial Pain conditions.

Testing for Incomplete Tooth Fractures
Since no one would elect to have an irreversible procedure be the first choice of diagnosis, we need to discuss alternative methods for diagnosis beyond pulp testing and periapical imaging. One promising method would be to perform a direct microscopic examination of the tooth for incomplete fractures.
One recent study assessed the value of direct visual examination of 46 chronically painful teeth in 32 patients after removal of all restorations was performed for evidence of incomplete fracture.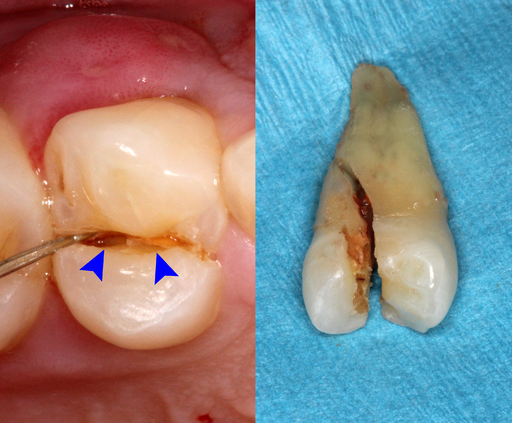 They found evidence of incomplete tooth fracture in one or more teeth from 29 of the 32 patients. While this study suggests that if you look hard enough, 90% of teeth with persistent pains but no carious lesion or periapical lucency will have an incomplete tooth fracture as the underlying cause.
Unfortunately, one study does not provide incontrovertible proof. This particular finding is not consistent with other literature since the long term outcomes for patients seeking care in a chronic orofacial pain clinic suggests that less 25% have complete relief with irreversible dental and oral surgical treatment (root canals, extractions, etc).
Clearly, additional data on this method of diagnosis (direct visualization using an operating microscope) and the long-term results need more research, but in the meantime, this method should be considered to confirm the presence of a structural abnormality of the tooth before a "diagnostic" root canal or "diagnostic" extraction occurs.
A Comparative Study of Transillumination and Dyes
This is a recap of a comparative study of transillumination and dyes to identify resected root-end dentinal cracks by Wright HM Jr, et al.
In vitro study to compare transillumination & dyes for dentin cracks.
50 maxillary central incisors (crown removed, canal filed to ISO 50).
Apical 3 mm of roots resected and cracks created in apical dentin.
Four independent examiners evaluated the root ends at x8 magnification.
Five Groups

Transillumination
Sodium Fluorescein Dye
Caries Detect Dye
Methylene Blue Dye
Methylene Blue AND Transillumination
The Best Discrimination Between Cracked and Non-Cracked Resected Roots
| | |
| --- | --- |
| Method/Rater | AROC Value |
| Transillumination | .81 |
| Sodium fluorescein | .72 |
| Caries detector dye | .76 |
| Methylene blue | .70 |
| Methylene blue plus transillumination | .82 |
Conclusion
Although transillumination alone is very effective, the crack assessment technique that gave the best discrimination was methylene blue plus transillumination.
Incompletely Fractured Teeth & Orofacial Pain
This segment is a recap of an investigation on the diagnosis and treatment of incompletely fractured teeth with diffuse long-standing orofacial pain by Brynjulfsen A, et al.
32 chronic toothache pain patients with poor localization
Restorations removed, stained & transilluminated
Results:
Incomplete fractures in 46 teeth and all were M-D direction.
Majority in maxilla and premolars=molars.
23 of 32 patients had only 1 fractured tooth
9 of 32 had more than one fractured tooth.
2 of 46 teeth were unrestored.
3 of 46 teeth were Class I restorations;
41 of 46 teeth were Class II or more restorations.
RCT or crowns helped 28/32 patients (90%).
10% of patients 3/32 had no result in dental tx.
Detecting Incomplete Tooth Fractures with a High-Resolution CBCT
Since image resolution of the small field CBCT is improving all of the time. Maybe with new technology, this answer will be a definite yes, but for now, it is sometimes yes and sometimes no.
Currently, if a tooth fracture (complete or incomplete) does not produce a separation of the two sides of much more than 50μm no imaging method can detect this fracture. By the way, 100 μm is about the thickness of a sheet of paper or 5 Mylar strips.
Many incomplete fractures do not result in a separation of this size so they can't be detected if they exist. If the fracture is large enough to cause such as separation, this will normally cause a pronounced pain when you load a tooth in such a way to increase the separation.
If the crack is in the root structure and not in the crown structure, even cuspal loading may not be helpful. Where CBCT is more helpful is when the fracture is big enough, and it is located in a Mesial-Distal direction since standard P.A. radiographs can't identify these cracks.
Detecting Vertical Root Fractures
This portion is a summation of the investigation of cone-beam computed tomography and periapical radiography for the detection of vertical root fractures in non-endontically treated teeth by Brady E, et al.
Incomplete VRFs were induced in 30 non ENDO tx'd teeth
Mandibular premolar and molar teeth used
Complete VRFs were induced in 15 teeth
Imaging performed with 3D Accuitomo and i-CAT and PAs.
Results:
Both CBCTs better than PA's for iVRFs (P < 0.05).
Area unde curves for CBCT =0.687 to 0.659 and PA = 0.540.
Sensitivity for 2 CBCTs and Pas were 27%, 28% and 3%.
Interexaminer agreement 2 CBCTs/Pas = 0.020, 0.229, 0.333.
Conclusion:
Neither method was able to detect iVRFs with high accuracy and fractures widths < 50 μm were problematic with all methods.
Continue your Dental Education Online: Orofacial Pain and Oral Medicine
Do you want to deliver appropriate and safe care to your growing and ageing dental patients? Consider enrolling in our online, competency-based Master of Orofacial Pain and Oral Medicine degree program.