Many people who suffer from chronic pain seek the assistance of health professionals. While some turn to traditional medical doctors, others opt for chiropractic care. For many, the allure of chiropractic care is in the idea that they try to use alternative therapies to help ease the pain, rather than relying more upon medications and surgeries. But what exactly do these patients hope for when they seek chiropractic care? That's exactly what one group of researchers set out to learn.
Researchers studied a sample of 1,614 patients from 125 chiropractic clinics that were located in six regions around the country. All of the patients suffered from either chronic low back pain or chronic neck pain. The variables they evaluated included the patients' pain characteristics, pain beliefs, goals for mobility and flexibility, demographics, and a variety of other psychological variables. They published their findings in the August 2019 issue of the Journal of Alternative and Complementary Medicine. (1)
What Patients Hope for When Seeking Chiropractic Care
The research showed that just under a third of the patients had hopes of a complete cure from their pain. They believed that if they went to the chiropractor, the pain would end up going away. Another 22% of the patients had a goal of keeping their pain from coming back again. Some of these people may have been thinking more in terms of taking preventative measures. They also found that 14% of the patients had hopes that chiropractic care would help keep their chronic pain from getting worse. The other 31% of the patients were simply hoping for temporary pain relief by seeking chiropractic care.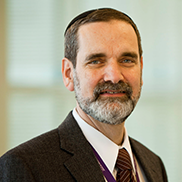 This is important information for chiropractic clinics to keep in mind when assisting patients who are coming to them because of chronic pain. Only just under a third of the people have hope in being able to cure the problem and become completely pain-free. The vast majority of people are looking to avoid the pain becoming worse or as a preventative measure.
Chiropractic clinics can use this information in crafting pain management plans for their patients, knowing that is what most of them are seeking.
While it would be nice to help cure everyone of their chronic low back pain or neck pain, it's not always possible. However, devising effective, long-term pain management programs to help the patients is possible and what most are seeking. According to the American Chiropractic Association, there are around 70,000 chiropractors across the country (2). They advise that they are a first line of defense against pain, taking a primary approach for the prevention, diagnosis, and conservative pain management of back pain and spinal disorders. They are often able to help patients avoid such treatments as opioid pain medications and surgery.
Postgraduate Degrees in Pain Medicine
Dr. Richeimer is the Director of the Ostrow School of Dentistry of USC's Online Pain Medicine Master and Certificate Programs in partnership with the Keck School of Medicine of USC. Health professionals including physicians, dentists, nurses, physical and occupational therapists, psychologists, pharmacists interested in improving pain diagnosis, treatment, and pain management are encouraged to apply.
Sources:
1. Journal of Alternative and Complementary Medicine. Prevalence and Characteristics of Chronic Spinal Pain Patients with Different Hopes (Treatment Goals) for Ongoing Chiropractic Care.

2. American Chiropractic Association. Key facts and figures about the chiropractic profession.