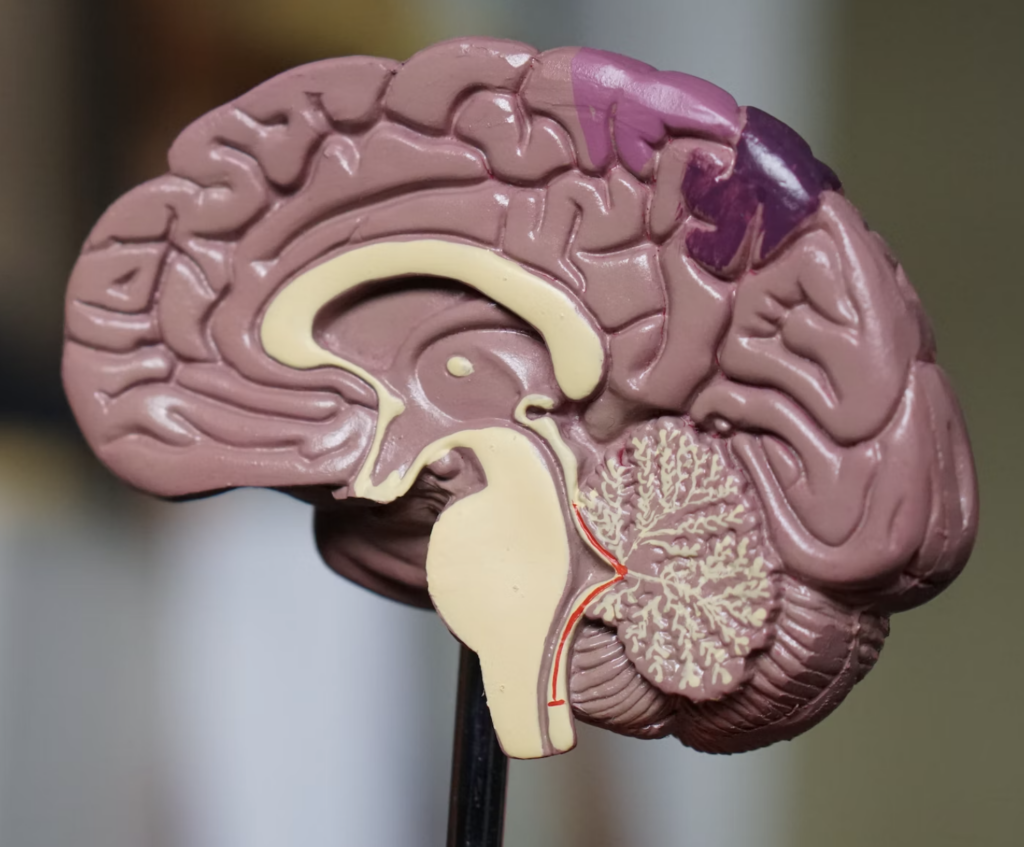 Central sensitization is an amplification of neural signaling within the central nervous system that elicits pain hypersensitivity. (Woolf, 2011). It is a pathological phenomenon that represents both structural and functional changes in the CNS and leads to increased responsiveness of nociceptive pathways which will result in pain hypersensitivity. This plasticity of the somatosensory nervous system comprises neurobiological changes in the dorsal horn neurons such as increased excitability, strengthened synaptic transmission, and decreased inhibition.
What causes CNS plasticity?
Activation of the dorsal horn neurons due to intense, repeated and sustained painful stimulus. (e.g., post-traumatic or surgical injury).
Peripheral and central nerve injury.: the most surprising aspect of nerve damage-related allodynia is the critical role of activated microglia within the central nervous system in this phenomenon. (Lolignier et.al, 2015). Peripheral nerve injury leads to the activation of Microglia. The activated microglia release a panoply of signaling molecules, including cytokines (such as TNF-α, interleukin-1β, and 6), which enhance neuronal central sensitization and nerve injury-induced persistent pain. (Basbaum et al, 2009).
Neuroinflammation of the peripheral and central nervous system
Who is at risk of developing CS?
Many factors are known to predispose patients to the development of CS, and these might include gender (females), dysfunction of the neuroendocrine and/ or the autonomic system, physical trauma, and emotional stress. Abnormal regulation and output of the hypothalamic-pituitary-adrenal (HPA) axis is commonly associated with centralized pain disorders. The HPA axis is the primary stress response system and its activation results in downstream production of cortisol and a dampening of the immune response. (Eller-Smith et.al, 2018).
Like what you're learning?  Download a brochure for our Orofacial Pain and Oral Medicine certificate or master's degree program in partnership with the Keck School of Medicine of USC.
What are some examples of centralized pain?
Centralized pain often occurs in patients who have fibromyalgia Syndrome (FMS), chronic fatigue syndrome (CFS), migraine, irritable bowel syndrome (IBS), temporomandibular disorders (TMD), and it also presents following neurological injuries such as a stroke or a spinal cord injury. FMS is a pain-amplification syndrome. Persons with FMS have increased sensitivity to painful and nonpainful stimuli, including touch, heat, cold, light, sound, and smell. (Henry et.al, 2011).
How to identify CS in a patient?
Pain characters: The pain is usually lasting for more than 3 months for no apparent reason. Because central sensitization results from changes in the properties of neurons in the central nervous system, the pain is no longer coupled, as acute nociceptive pain is, to the presence, intensity, or duration of noxious peripheral stimuli. Instead, central sensitization produces pain hypersensitivity by changing the sensory response elicited by normal inputs, including those that usually evoke innocuous sensations. (Latremoliere et.al, 2009). Chronic pain is manifest in a variety of ways, including spontaneous pain; enhanced sensitivity to painful stimuli (hyperalgesia); pain in response to normally innocuous stimuli, e.g., gentle brushing of skin (mechanical allodynia) or mild cool temperatures (cold allodynia); and aberrant referral of pain to unaffected body parts. (Kuner et al, 2020).
Comorbidities: Generalized fatigue, sleep disturbances, poor quality of life, and mood disorders (anxiety, depression, panic disorders, and pain catastrophizing).
Treatment/Management
Medications:
Centrally-acting drugs need to be used in CS pain management: TCAs, SNRIs, SSRIs, pregabalin, gabapentin, and tramadol. It should be remembered that these drugs may also have a significant supraspinal mechanism of action, in particular, antidepressants, which may act on the significant psychological component of pain perception and thus allow patients to better cope with their pain. (Nijs et.al, 2014). Due to both the complexity of CS and the heterogenicity in the responsiveness to a certain drug over the other among CS patients, it is usually a good idea to use a cocktail of these medications to target the different mechanisms involved in CS pain. A major disadvantage of pharmacological treatment is the serious side effects associated with it.
Non-pharmacologic therapies: The non-pharmacological approach here is mainly focused on behavioral approaches and complementary therapies (exercise, CBT, physical therapy, trigger point injections, and neuromodulation). One key element in the treatment plan of patients with CS is to change maladaptive illness perceptions, facilitating the transition from knowledge to adaptive pain coping during daily life. Clinicians willing to take CS into account should design an individually tailored multimodal treatment plan comprising pain neuroscience education, cognition-targeted exercise therapy, sleep management, stress management, and/or dietary intervention. (Nijs et.al, 2019).
Earn an Online Postgraduate Degree in Orofacial Pain and Oral Medicine
Like what you're learning? Consider enrolling in the Herman Ostrow School of Dentistry of USC's online, competency-based certificate or master's program in Orofacial Pain and Oral Medicine in partnership with the Keck School of Medicine of USC.
References:
Woolf CJ. Central sensitization: implications for the diagnosis and treatment of pain. Pain. 2011 Mar;152(3 Suppl):S2-S15. doi: 10.1016/j.pain.2010.09.030. Epub 2010 Oct 18. PMID: 20961685; PMCID: PMC3268359.
Lolignier S, Eijkelkamp N, Wood JN. Mechanical allodynia. Pflugers Arch. 2015 Jan;467(1):133-9. d
Basbaum, A.I., Bautista, D.M., Scherrer, G., Julius, D., 2009. Cellular and Molecular Mechanisms of Pain. Cell 139, 267–284.
Eller-Smith OC, Nicol AL, Christianson JA. Potential Mechanisms Underlying Centralized Pain and Emerging Therapeutic Interventions. Front Cell Neurosci. 2018 Feb 13;12:35.
Henry, D.E., Chiodo, A.E., Yang, W., 2011. Central Nervous System Reorganization in a Variety of Chronic Pain States: A Review. PM&R 3, 1116–1125.
Latremoliere, A., Woolf, C.J., 2009. Central Sensitization: A Generator of Pain Hypersensitivity by Central Neural Plasticity. The Journal of Pain 10, 895–926.. doi:10.1016/j.jpain.2009.06.012
Kuner, R., Flor, H., 2017. Structural plasticity and reorganisation in chronic pain. Nature Reviews Neuroscience 18, 20–30.
Nijs, J., Malfliet, A., Ickmans, K., Baert, I., Meeus, M., 2014. Treatment of central sensitization in patients with 'unexplained' chronic pain: an update. Expert Opinion on Pharmacotherapy 15, 1671–1683.
Nijs J, Leysen L, Vanlauwe J, Logghe T, Ickmans K, Polli A, Malfliet A, Coppieters I, Huysmans E. Treatment of central sensitization in patients with chronic pain: time for change? Expert Opin Pharmacother. 2019 Nov;20(16):1961-1970.