Oral medicine was recently acknowledged as the 11th ADA-recognized specialty in dentistry. The American Academy of Oral Medicine defines oral medicine as the specialty of dentistry responsible for the oral health care of medically complex patients and for diagnosing and managing medically related disorders or conditions affecting the oral and maxillofacial region [1]. Oral medicine thus lies at the junction of medicine and dentistry (Figure 1). As a specialty, it trains dentists to diagnose and manage variations of oral mucosal diseases (Table 1). It allows the specialist to become an expert at recognizing the oral manifestations of systemic and infectious diseases [2].
The lack of availability of oral health care providers knowledgeable in oral medicine leads to significantly reduced quality of patient care. The lack of proper training leads to inaccurate diagnosis and delayed proper management. Consequently, this leads to poorer patient prognosis [3].
Figure 1. Oral Medicine is where medicine overlaps with dentistry.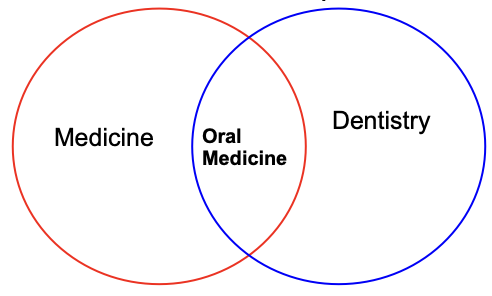 Table 1. Oral medicine specializes in diagnosing and managing the following:
Oral mucosal abnormalities:
Growths
Ulcers
Infection
Allergies
Immune-mediated and autoimmune disorders
Cancers
Salivary gland disorders
Taste and smell disorders
Temporomandibular disorders and facial pain
Prevalence
Some systemic diseases will present their first signs and symptoms as oral manifestations. Early recognition of the disease is fundamental in achieving a good prognosis and improving the patient's care and quality of life. An example of these systemic diseases is a group of autoimmune disorders. Recent studies are showing a rise in autoimmune disorders in the United States[4]. Examples of autoimmune-mediated disorders are systemic lupus erythematosus, Sjogren syndrome, pemphigus vulgaris, lichen planus, and mucous membrane pemphigoid.
Like what you're learning? Download a brochure for our Orofacial Pain and Oral Medicine certificate or master's degree program in partnership with the Keck School of Medicine of USC.
Furthermore, the number of patients presenting with different mucosal oral lesions is increasing. In a study by Sonis[5], it was demonstrated that approximately 28% of the U.S. population will present with at least one oral mucosal lesion. It was also concluded that the risk of developing a mucosal lesion increased with age. This is particularly concerning in an aging population where more than 1 in 6 Americans are now 65 or older[6].
Figure 2. Clinical patterns of oral lichen planus.
Oral medicine practitioners and training programs
The American Academy of Oral Medicine (AAOM) was established by Dr. Samuel Miller in 1954. Dr. Miller was a professor at NYU and a pioneer in recognizing the need to integrate dentistry and medicine. In March 2020, The National Commission on Recognition of Dental Specialties and Certifying Boards of the American Dental Association approved the AAOM application to recognize oral medicine as a dental specialty [1,7].
According to the AAOM, there are nine accredited oral medicine residency programs in North America in 2023 (including Canada and the United States)—the program's duration ranges from twenty-four to thirty-six months.
The American Board of Oral Medicine (ABOM) was established to regulate the practice and certification of Oral Medicine. Its primary role is to ensure the highest standards of patient care. The certifying exam and the ongoing certification maintenance program are administered by the ABOM. Practitioners who meet the requirements of the Board become Diplomates of the American Board of Oral Medicine [8].
Furthermore, dentists with high proficiency in diagnosing and managing oral mucosal disorders and/or their practice is focused on dental care for medically compromised patients may obtain a fellow status granted by The American Academy of Oral Medicine. This Honorary academic fellowship encourages practitioners to improve their Oral Medicine diagnostic and management skills and treat more complicated cases.
The American Academy of Oral Medicine website provides a public search engine for Oral Medicine specialists. The search can be modified to a specific address or zip code to help patients find a nearby Oral Medicine specialist. Another option may include contacting the closest dental school with an Oral Medicine specialty training clinic to become a patient.
Multidisciplinary Approach
Most oral medicine practitioners practice dentistry in hospital settings, and this encompasses providing oral health care to medically compromised patients who require hospital care during the dental procedure, such as platelet infusions before the surgical procedure. It also involves treating inpatients, such as giving dental clearances to patients before cardiac surgeries and head and neck radiation. Consequently, the oral medicine specialist must interact with various medical specialists.
Oral medicine programs train the practitioner to aid in making systemic medical diagnoses by evaluating oral manifestations of systemic diseases. Sometimes, the oral signs lead to an early diagnosis of an undiagnosed systemic disease. Therefore, oral medicine mandates that the specializing dentist collaborate closely with other dental and medical specialists to optimize patient care.
Oral medicine practitioners may pursue careers in private practice and accept referrals from private dental clinics. However, the number of private clinics with oral medicine specialists is scarce. In fact, one study showed that oral health providers lack access to oral medicine services in Washington State [9]. As a result, private dentists refer unfamiliar cases to oral surgeons, or periodontists, or put their patients on a long waiting list for hospital dentistry clinics.
Conclusion
There is a rise in demand for oral health care providers in the field of oral medicine, especially to meet the needs of our aging population. Greying populations are living longer with multiple chronic complex diseases. They are responsible for the increase in the rate of developing oral mucosal lesions manifesting in the oral cavity, some of which can be the first sign of the disease and if recognized early by a well-trained professional, can lead to a better prognosis and improved quality of life.
Training practitioners as oral medicine specialists ensures faster and more accurate diagnosis, proper and prompt management, and therefore a more promising prognosis for the patient. Every community should have access to well-trained oral medicine practitioners to optimize comprehensive patient care.
Earn an Online Postgraduate Degree in Orofacial Pain and Oral Medicine
Like what you're learning? Consider enrolling in the Herman Ostrow School of Dentistry of USC's online, competency-based certificate or master's program in Orofacial Pain and Oral Medicine in partnership with the Keck School of Medicine of USC.
References:
The American Academy of Oral Medicine website resources. https://maaom.memberclicks.net/
Sahni S, Chirravur P.Why Oral Medicine is an exemplary choice for specialty? A Comprehensive Review. J DentRep. 2021;2(1):1-6.
Coppola, N., Baldares, S., Blasi, A., Bucci, R., Spagnuolo, G., Mignogna, M. D., & Leuci, S. (2021). Referral Patterns in Oral Medicine: A Retrospective Analysis of an Oral Medicine University Center in Southern Italy. International journal of environmental research and public health, 18(22), 12161. https://doi.org/10.3390/ijerph182212161
Dinse, G. E., Parks, C. G., Weinberg, C. R., Co, C. A., Wilkerson, J., Zeldin, D. C., Chan, E. K. L., & Miller, F. W. (2020). Increasing Prevalence of Antinuclear Antibodies in the United States. Arthritis & rheumatology (Hoboken, N.J.), 72(6), 1026–1035. https://doi.org/10.1002/art.41214
Sonis AL. The prevalence of oral mucosal lesions in United States adults: Data from the Third National Health and Nutrition Examination Survey, 1988-1994. The journal of evidence-based dental practice. 2005;5(3):166-167. doi:10.1016/j.jebdp.2005.06.011
Stoopler ET, Murdoch-Kinch CA. American Dental Association specialty recognition of oral medicine. The Journal of the American Dental Association (1939). 2020;151(7):472-473. doi:10.1016/j.adaj.2020.05.001
American Board of Oral Medicine website resources. https://www.abomed.org/
Wong, J., Cunha-Cruz, J., Heaton, L., Taylor, S., & Truelove, E. (2022). ACCESS TO ORAL MEDICINE: PERCEPTIONS OF WASHINGTON STATE DENTAL PROVIDERS ON USING TELEHEALTH TO DELIVER ORAL MEDICINE SPECIALTY TREATMENT TO THEIR PATIENTS. Oral Surgery, Oral Medicine, Oral Pathology and Oral Radiology, 133(5), e116–e116. https://doi.org/10.1016/j.oooo.2021.08.040