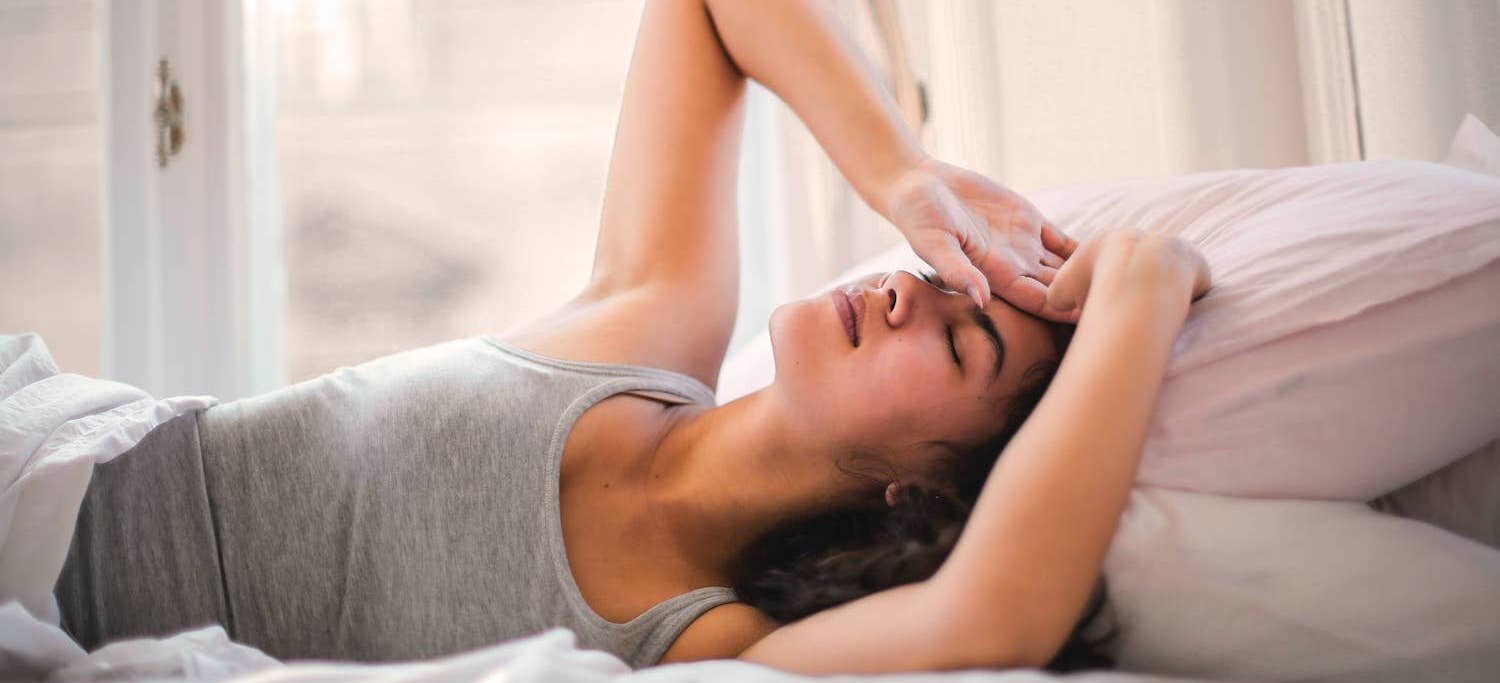 Over 1.5% of the population experiences Medication Overuse Headaches (MOH). This type is the most common migraine-like headache. People with MOH experience pain over 15 days each month. MOH ranges higher in women (2.6%) and people over 50 years of age (nearly 5%).
Medication Overuse Headaches excessive use of analgesics and other migraine abortive drugs are believed to contribute to transformation of episodic migraine into chronic migraine. This transformation results in more frequent and more severe headaches. Older terminology includes analgesic rebound headache, drug-induced headache, medication-misuse headache, and withdrawal headache.
Like what you're learning?  Download a brochure for our online, postgraduate Orofacial Pain and Oral Medicine degree program.
Treatment & Prevention
There are two goals in the treatment of Medication Overuse Headaches. The first is to reduce, eliminate, or decrease the severity of headaches.
The second and most viable form of treatment is the discontinuation of overused acute medications. The treatment can involve termination of persistent headaches by use of preventive medications, instruction in appropriate use of abortives, or behavioral therapy to change drug use and habits. This treatment can be as inpatient or outpatient depending on the number and type of overused substance and whether there is adequate family support structure and patient motivation.
Related Reading: New Treatments for Chronic Migraines are on the Horizon
Medications & MOH
Overused Medications Associated with MOH
Analgesics: overused in 34.7% of MOH cases
Combination of migraine drugs: overused in 27.8%
Triptans: overused in 22.2%
Opioids: overused in 12.8%
Ergotamine tartrate drugs: overused in 2.7%
There are additional drugs that are associated with MOH. The following medications are more uncommon, but still related to the diagnosis.
Additional Drugs More/Are Associated with MOH
NOAs (e.g. acetaminophen)
Fiorinal and Fioricet
Salicylates
In addition to causative drugs, there are multiple drugs that are proven to not cause MOH. The following drugs are listed below.
Drugs Less/Not Associated with MOH Induction
Related Reading: Commonly Used Medications For Temporomandibular Disorders
Finally, there are specific drug use guidelines that are recommended to avoid MOH prior to experiencing pain. These guidelines can also provide insights into other causes of MOH.
Drug Use Guideline to Prevent MOH by Dosage
Simple Analgesics taken maximum of 15 days per month
Opiate (e.g., codeine) taken maximum of 10 days per month
Triptans taken maximum of 10 days per month
Medication Half-Life
The following time periods are each medication's half-life. A shorter time will be most likely to be taken more often. They are recommended to be avoided.
Acetaminophen taken 2 to 4 hours
Aspirin (salicylate) taken 6 hours
Ibuprofen taken 2 hours
Naproxen taken 12 to 17 hours
Nabumetone taken 24 hours
Codeine taken 2.5 to 4 hours
Hydrocodone taken 24 hours
Sumatriptan (Imitrex) taken 2.5 hours
Rizatriptan (Maxalt) taken 2 to 3 hours
Naratriptan (Amerge) taken 6 hours
Eletriptan (Relpax) taken 13 hours
Postgraduate Orofacial Pain and Oral Medicine Master's Degree
Learn more about treating your patients' pain by enrolling in Herman Ostrow School of USC's online, competency-based certificate or master's program in Orofacial Pain and Oral Medicine.